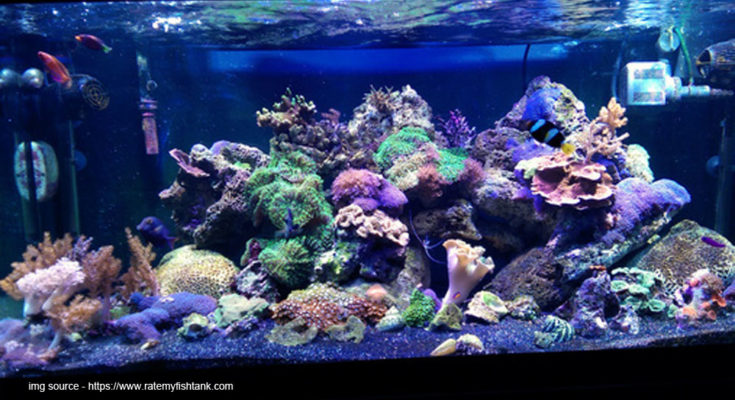 Maintaining a Reef
When it comes to caring for corals there are several things you should know before making decisions. 1st and foremost you should do your research regarding your corals and your plan. Then develop a care plan from set up to sustainability. Decide what type of coral you wish to have your tank and the type of equipment you need to maintain them. Lastly, remember to always be patient, impetuousness will simply get you into trouble in the aquarium hobby.
Setup and Cycling
After you have picked out your tank you need to decide on your rock arrangement. A good rule of thumb is for every gallon of water in your system you should have one pound of rock. This is important since your rock will be the medium in which you grow beneficial bacteria to filter out ammonia and nitrite. Next, you will need lights. VHO T5 bulbs and ballasts are good for beginners while high powered LEDs are perfect for more advanced hobbyists. Specific coral lights are important because corals are photosynthetic and need specific wavelengths to survive.

There are many different types of filtration and each level of high Tech gear can take you through the hobby however the bare minimum would be a hang on the back filter with carbon. Finally with everything set up you will need to run your tank for between 1 and 4 months in order to grow the bacteria and get it set up for fish and corals. The cycle has finished once you have an ammonia level of 0 and you have nitrate level in your water.
Livestock
When it comes to fish your tank can only take so much of a bio load before it is head-over-heels with pollutants, however, with corals, there really isn't much to …
What You Need To Know About Having Coral In An Aquarium

Read More