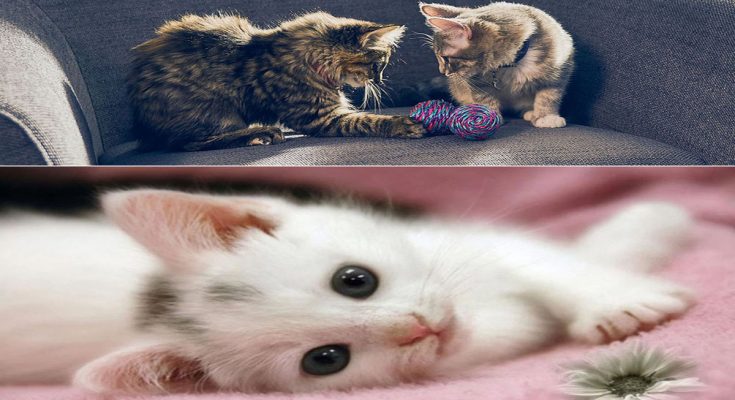 Shredded curtains, knocked over photo frames, and dirt from potted plants all over the floors. What do these things have in common? When putting together, they usually mean one of two things – that there's a toddler in the house, or there's a cat in the house. While it's easy enough to teach a toddler not to do these things, it's not as easy teaching a cat not to do these things. Luckily there are ways to teach your cat to stop these behaviors (and more), with one of the best ways being aversive training. Here we'll take a look at the basics of aversive training your cat.
Aversive training your cat involves using textures, odors, tastes, and sounds that are unpleasant to your cat, to train him or her away from undesired behavior. This method of training when used in a way where the cat associates them with the area he or she is misbehaving – and not with you. This method is also called remote control and corrects your cats' behavior without having him or her associate the training with you. An example of this is smearing something that tastes bad on electrical cords teaches cats not to chew on them and without having the cat associate the training with you. To use this training method, please review the five tips for aversive training for your cat.
Have Your Tools Ready
Flexibility and creativity are necessary when aversive training your cat, so have these tools on hand but do not be afraid to try other ideas too. Prepare by gathering things with unpleasant textures (duct tape, plastic carpet runners, hard rocks), unpleasant tastes and smells (hot sauce, cologne), loud noises (whistles, can of marbles), and elements of surprise (water bottles, canned air).
Actively Using Your Tools
When you …
Tips for Aversive Training Your Cat

Read More