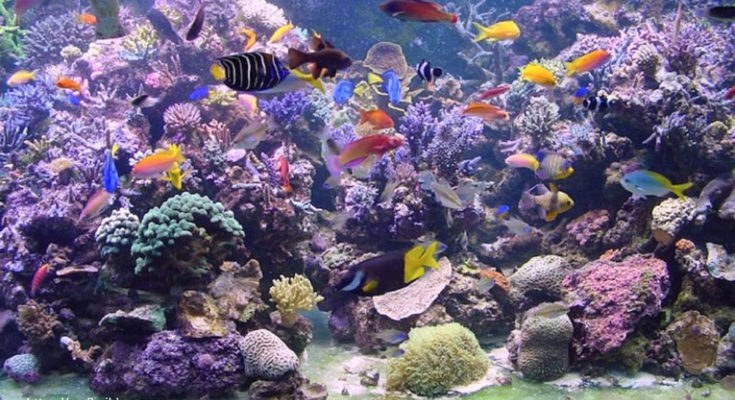 A good reef tank mimics the real deal. Coral both large and small provides that finishing touch to bring the reef tank to life. These marine invertebrates form colonies and a rigid structure suitable for fish to live in. Maintaining coral within the aquarium is vital for the comfort of its occupants.
Create a Healthy Environment for the Coral
Coral is a very sensitive organism in terms of its relationship to water quality and lighting. The water in a reef aquarium must be low in ammonia and nitrite. These elements contribute to the acidity of the tank's water. An ideal and coral-friendly pH level is between 8.3 and 8.4. It is easy to maintain this level by testing the water regularly and keeping an eye on the nitrogen cycle within the tank. Nitrate is one of the end results of this cycle. Ensure that the water is between 72-78° Fahrenheit. The water should also have good current.
Lighting in a reef tank is also a delicate balance. The majority of coral is zooxanthellate. They get their nutrients from organisms called zooxanthellae. Zooxanthellae perform photosynthesis to keep the coral healthy. These organisms require specific lighting to get the job done. Some …
All You Need To Know About Keeping Coral In Your Aquarium

Read More